Upper Arlington

Homes with Character and Charm in Upper Arlington
If you care about being in the most prestigious part of town, where history and community mean something, you need to seriously consider Upper Arlington. Thanks to tasteful renovations, you can find restored homes from the early 1900's with many of the bells and whistles you desire but often at a higher price than a suburban home. To select Upper Arlington, you need to value the history of Columbus, OSU, the proximity to Downtown and the Short North and all Columbus has to offer.
Education is a priority in UA and their schools always rank among the highest in the state, rivaling a couple of the distant suburbs. But those in UA cherish the "small town" atmosphere from days gone by. Just driving through, you will notice there are beautiful parks which are always meticulously maintained, the charm of sidewalks and mature trees shading the quiet streets and charming street lamps, circa 1940.
Just Listed in Upper Arlington
The Luxury Listings
A Charming Way of Life
Ohio State
You don't have to love football to live in Upper Arlington. Just don't tell anyone and NEVER wear "Maize and Blue" on a game day! True fans never say the word "Michigan," OSU's arch rival. They will say, "The state up north." If you hear an Ohio State fan say. "O.H." The correct response is and enthusiastic "I.O." Education is an important part of this area, which is home to an incredible array of schools.
Neighborly Spirit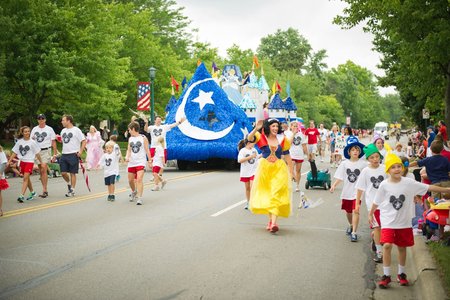 Upper Arlington isn't as big as cities like New York or Boston, but that's why residents love living here. Enjoy living in a tightly knit community of friends and neighbors, where block parties are the norm and everyone looks out for one another. All the best parts of life in Columbus are on display in Upper Arlington, and you'll soon create "Norman Rockwell" style memories with your friends and family. 
Upper Arlington Community Spirit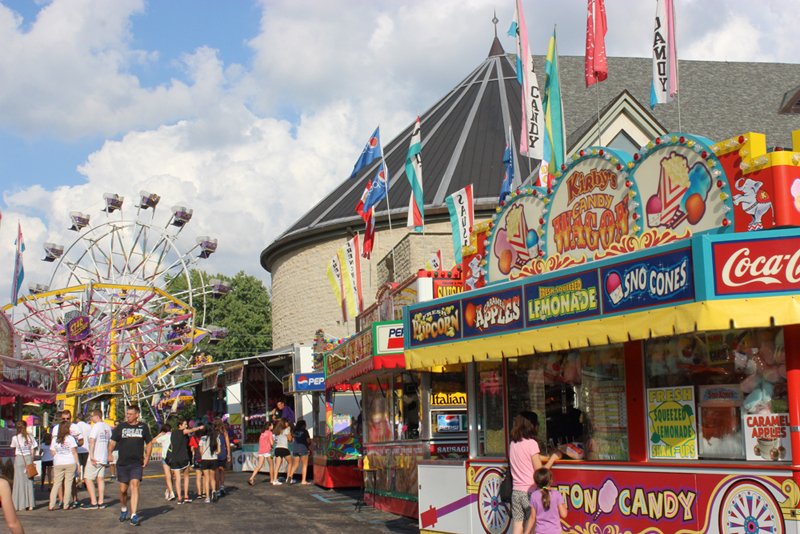 Holiday Celebrations
Upper Arlington annually hosts a Fourth of July parade and fireworks display, thanks to the efforts of members of the Upper Arlington Civic Association. The Upper Arlington Labor Day Arts Festival at Northam Park and the annual Halloween Festival at Tremont Elementary School—where visitors can buy crafts, treats, pumpkins and other items—are other notable community events. The City's Parks & Recreation Department hosts numerous events, including the Winter Festival and Tree Lighting, Spring Fling, Summer Celebration and Fall Fest.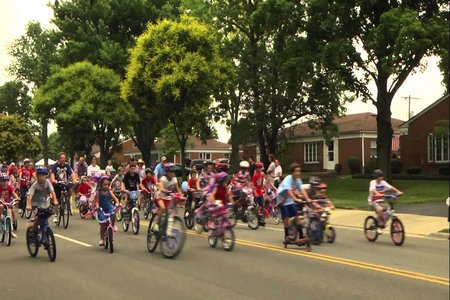 Community Events
Other events include the Chamber's Taste of UA festival, and during the summer months, Upper Arlington also hosts a program called "Movies in the Park", where movies are shown in Upper Arlington's various parks. A farmer's market is held at the Mallway during the summer. When your street decides to have a "block party," someone will drag out orange cones and a painted 2x4 to re-route traffic in order to maximize the fun!
Shopping & Dining
A plethora of delicious, gourmet, and unique restaurants and locally owned eateries are spread throughout Upper Arlington and its surrounding area. Tommy's Pizza is the best place to grab a slice, as it serves some of the best pies in town. For an upscale French experience, check out Le Chatelaine, and the Wine Bistro is a decadent way to spend the afternoon with appetizers and fine wine. Upper Arlington has beautiful Ohio weather, making almost every day a perfect day to dine outdoors!
Upper Arlington Real Estate
Homes in Upper Arlington are gorgeous and filled to the brim with character and charm. To learn more about Upper Arlington neighborhoods, to schedule a tour of one of the beautiful Upper Arlington homes for sale, or just to chat about your real estate goals in Ohio, please contact me!
As your Columbus Executive and Luxury Homes Expert, I have tools and resources which will help you find your dream home. 
Upper Arlington Real Estate Resources