Deer Run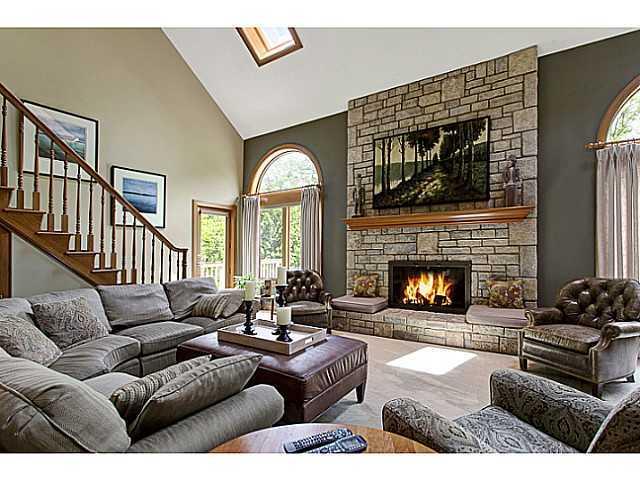 Sycamore Ridge Ct.
Powell,
OH
43065
Price Range: $350,000 – $800,000
Square Footage: 3,000 – 7,000 sqft
Deer Run Offers Stunning Custom Homes and a Relaxing Environment
Discover your dream home in Deer Run, a Powell subdivision with immaculate homes. Deer Run is close to just about everything in Powell — a vibrant downtown, beautiful nature centers and relaxing things to do. 
The neighborhood is made of custom homes and also offers a prime way of life in the unique Ohio town. Want to learn about what makes this community desirable? Continue reading to learn about its prime location and stunning home features. 
Located Right Near the Center of Powell, Ohio
A 2-minute drive down Powell Road outside of the Deer Run subdivision will put you right at the center of Powell life. 
In quaint downtown Powell, you can experience the finest local cuisine, shop at cozy boutiques, meet your friends for coffee and stroll down the pristine sidewalks past old-fashioned brick storefronts. Pass the American flags fluttering in the breeze and know that you're in the best American small town in Powell. 
Since you're just moments from the vibrant downtown living in Deer Run, you can easily access highly rated restaurants and local favorites like:
Downtown Powell Street Market
Kraft House No. 5
Liberty Tavern
Local Roots
Mia Cucina Powell
Powell Liberty Antique Mall
Vittoria Ristorante
and so many more!
Deer Run is Also Close to Highbanks Metro Park
Turn right out of Deer Run and head to the expansive community park on the corner of Powell Road and Columbus Pike. 
Explore the park's winding greenways like Coyote Run Trail, see the native wildlife on display at Highbanks Metro Park Nature Center and simply enjoy the outdoors easily from your home. Plus, the park is a great spot for cross-country skiing and sledding in the winter. 
Deer Run Home Features
Similar to its neighbor Falcon Ridge, Deer Run provides homes that range between $350,000 and $800,000 in price and 3,000 to 7,000 square feet in size. By these standards alone, the homes in Deer Run are impressive! 
These custom-built houses also provide luxurious and modern home features like:
hardwood floors
screened-in porches
upstairs lofts
beautiful patios
3-car garages
elegant study rooms
four season sunrooms
and more!
But the properties have more to offer than just spacious living areas and luxury home features. Homes in Deer Run offer you the chance to live your dream lifestyle.  
What Can You Enjoy in the Deer Run Neighborhood? 
You can stroll along the pristine sidewalks on Sycamore Ridge Road for leisure or to visit your neighbors. 
You can take advantage of your large yard to host a neighborhood get-together. 
You can even relax in the pleasant weather at your very own in-ground pool, backyard patio, or outdoor natural areas. 
The choice is yours! 
Begin Your New Life in Deer Run
Interested in purchasing a home in Powell? Consider making Deer Run your new neighborhood. Schedule a showing of a home for sale in Deer Run with us today by calling 614-412-0477 to get started. You're on your way to discovering your dream home. 
Selling Your Property in Powell's Deer Run? List with Us
Choosing to sell your home is a huge step, and we're here to make sure that you have the best possible experience on the sale of your Deer Run home. List your property with Freeland Realty Group and we can work together to sell your home on your terms.