The Lakes at Silverleaf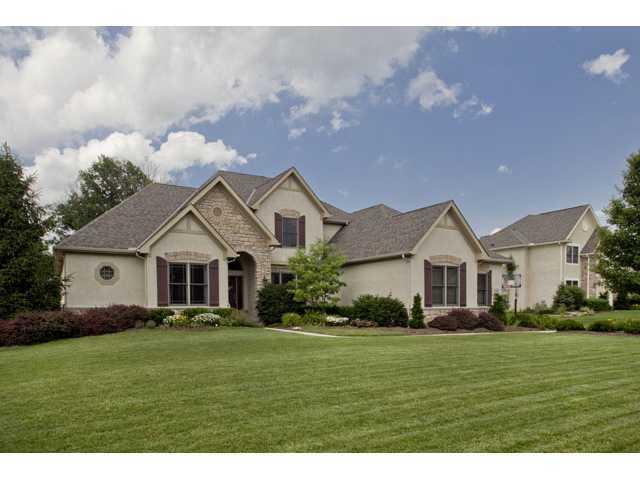 Price Range: $400,000 – $600,000
Square Footage: 2,900 – 5,000 sqft
Active Listings In The Lakes at Silverleaf (click to see more)
(Nothing Here? There may not be any listings in this neighborhood at this time)
The Lakes at Silverleaf: One Of Powell Ohio's Finest Neighborhoods
The Lakes at Silverleaf is one of Powell's newer developments. With homes built from 2003–2014, you will find that the homes in the Lakes at Silverleaf contain many of the features found in newer construction. From spacious floor plans and tall ceilings to open kitchens and granite countertops, these homes are perfect for anyone who wants a newer home but can't wait for new construction. The beautiful homes in the Lakes at Silverleaf have large lots that average just under an acre.
Homes For Sale In Powell Ohio: Luxury Real Estate in The Lakes at Silverleaf
Located off of Liberty Road in Powell, Ohio, The Lakes at Silverleaf is practically in the heart of Powell. Those that live here enjoy an easy commute to the major freeways and Downtown Columbus. The proximity to Downtown Powell, Olentangy Liberty High School and the Powell pool makes the Lakes at Silverleaf a popular Powell neighborhood.
The Olentangy School District: One of Columbus' Best
Homeowners with children in the Lakes at Silverleaf send their students to Olentangy Liberty High School and its family of elementary and middle schools. Olentangy Liberty High School was recently rated the #1 public school in Columbus and #5 in the state of Ohio by US News. With a wide array of available AP courses and advanced curriculum, Olentangy Liberty and the Olentangy School District as a whole, continue to obtain excellent state and national rankings.
Freeland Realty Group: Helping You Find Homes in Powell Ohio
It is important to find a professional real estate agent when searching for homes in Powell Ohio. Freeland Realty Group has been helping customers buy and sell their Powell homes for over 15 years, and is one of the top selling real estate teams in Powell. If you'd like more information about Powell real estate or available homes in the Lakes at Silverleaf, contact us today! If you currently live in Powell and need help selling your home, find out how we can help get your home sold for top dollar!